Read this article in Français
Biocoop is launching a new range of vegetal catering products. The brand offers 6 recipes in the form of domes, squares and pucks. By launching its own range, the brand can afford originalities that its competitors cannot afford.
The domes are cooked on a bed of legume purée (chickpeas, white beans or split peas), with a heart of vegetables (tagine style, sun or vegetable garden) and covered with a crispy cereal (bulgur or quinoa). Biocoop has chosen to exclude soya from its recipes and replace it with seitan or hemp. These two alternatives are particularly rich in protein and popular with plant enthusiasts. For the preparation, the pucks and domes must be reheated in the oven for 20 minutes and the squares are prepared in a pan with a sauce.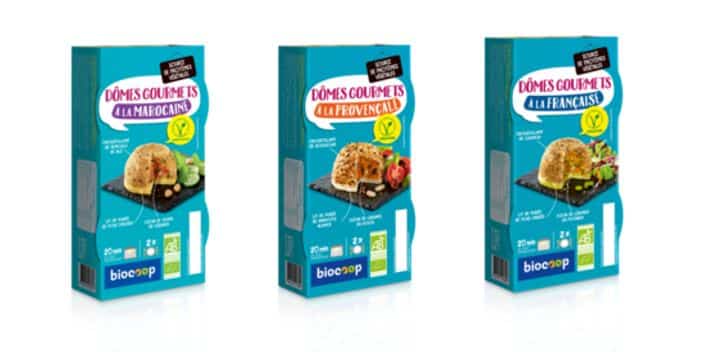 The brand focuses its communication on products that are "ready-to-eat" and that allow people to discover new flavours or learn about flexitarism. To develop its new range, Biocoop has built a partnership with a Breton company to carry out consumer studies, creativity workshops… The recipes have been designed to be balanced from a nutritional point of view and are based on raw materials of French origin whenever possible.